Lab4 by Cultech offers a full-service experience for all customers, from product formulation and ingredient sourcing to finished products and packaging.
We have our own current Good Manufacturing Process (cGMP) approved state-of-the-art facility in the UK and use proprietary manufacturing processes, TriPhase and StabilityMax, to ensure the viability and stability of all products – from 'simple' probiotics-only products that contain the Lab4 blends alone or in combination with other strains, to complex probiotics-plus formulations that combine vitamins, minerals and other nutrients with the stable probiotics.
Most probiotic products are 'simple' – they only contain probiotics with perhaps one other nutritional, because other nutrients de-stabilise the probiotic cultures – compromising shelf life. Lab4 by Cultech's TriPhase and StabilityMax processes enable high potency-per-capsule probiotics with guaranteed 18-month stable shelf-life, either alone or in combination with multi-nutrients such as vitamins and minerals.
We work with companies who are either looking to sell our ProVen Probiotics brand in their own domestic market or to take the Lab4 probiotics as part of their own label range. We offer a wide range of formulations and can adapt any of the ProVen Probiotics range to suit your market or can develop new formulations specifically for you. The wide range of formulations means that we have products that are suitable for both health care practitioners (including doctors, nutritional therapists and other health professionals) and the general public.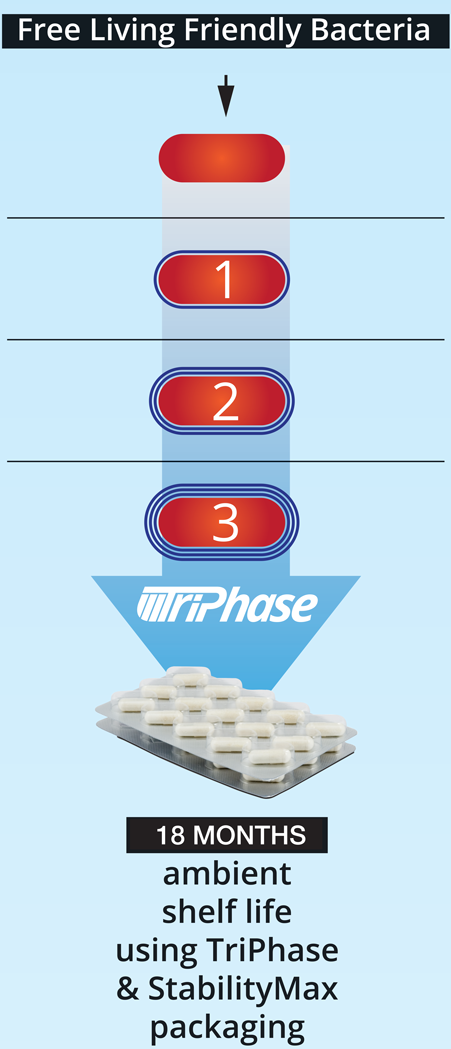 Developed by the scientists at Cultech, TriPhase is a unique three-stage micro-encapsulation and conditioning technology, which increases stability of the probiotics at every stage of the process.

The three stages involved are:
1. Micro-encapsulating and freeze-drying the probiotics. 2. Pre-conditioning and tempering the product during manufacturing.
3. Final treatment prior to packaging.

Stability Max combines the TriPhase treated active ingredients with optimised 'gas-tight' packaging and 'overage' (extra) of bacteria to ensure the stability of all products.

The result is high potency 'simple' or 'complex' products which are stable for 18 months at temperatures of up to 25°C.

Other nutrients that can be combined with the probiotic strains in complex formulations include vitamins, minerals, botanicals, protein powders and fibre powders.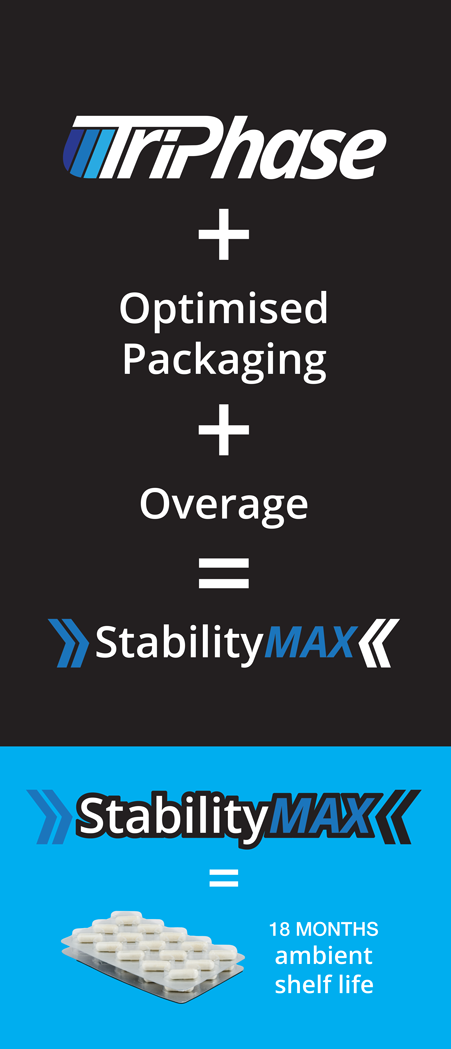 If required, Lab4 by Cultech can also produce 'at time of manufacture' products, with any percentage of label claim required at the end of the product's shelf-life.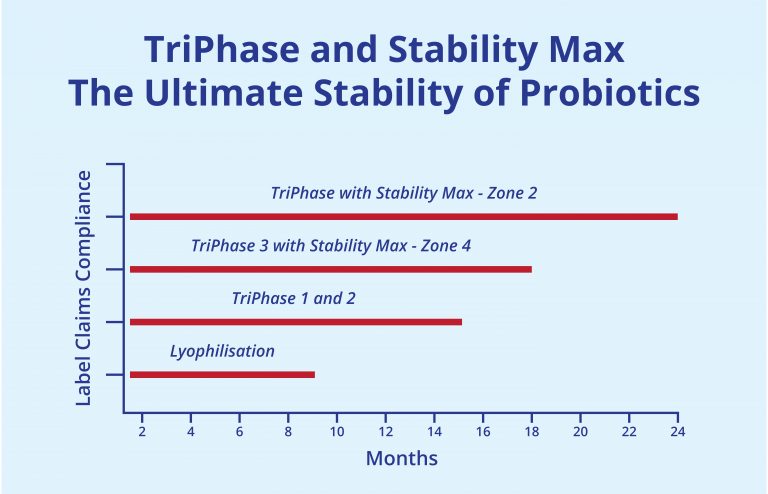 There is clear evidence of the improved stability of Lab4 by Cultech products using the TriPhase and StabilityMax processes, ensuring compliance with label claims to the expiry date.
Lab4 by Cultech has enhanced its manufacturing capability with a new in-house fermentation plant specifically designed for the Lab4 strains. This in-house facility ensures production of high quality probiotic strains, harvested and freeze-dried in a controlled environment whilst ensuring purity, stability and viability.