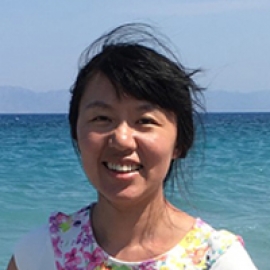 Dr Lei Jiang
Technical/Research Manager
Dr Lei Jiang has a PhD in Biological Engineering from Swansea University, UK. Her PhD research investigates the human gut microbial ecosystem, using both in vitro and in silico approaches. She designed and built an in vitro human gut (shown below) that allows continuous monitoring of the competitive growth of probiotic strains under different nutrition conditions. She also developed a digital human gut model that simulates the anatomy, physiology and metabolism of the human gut and gut microbiota. Prior to completing her PhD, Lei had a BEng in Food Science and an MSc in Fermentation Engineering.
Lei joined Cultech Ltd in 2007 and has served in the research, production and technical teams and worked with the full range of dietary supplement products, including probiotics, fish oils, vitamins, dietary minerals and natural antimicrobials.
Lei's work at Cultech has involved new product development and launch, optimizing production processes to meet quality and cost requirements, introducing standard operating procedures to improve quality of final products, delivering training for new processes in production, preparing technical and customer documentation and ensuring regulatory compliance. Before joining Cultech, Lei worked in Jilin University, China, as a lecturer in Biological Engineering.